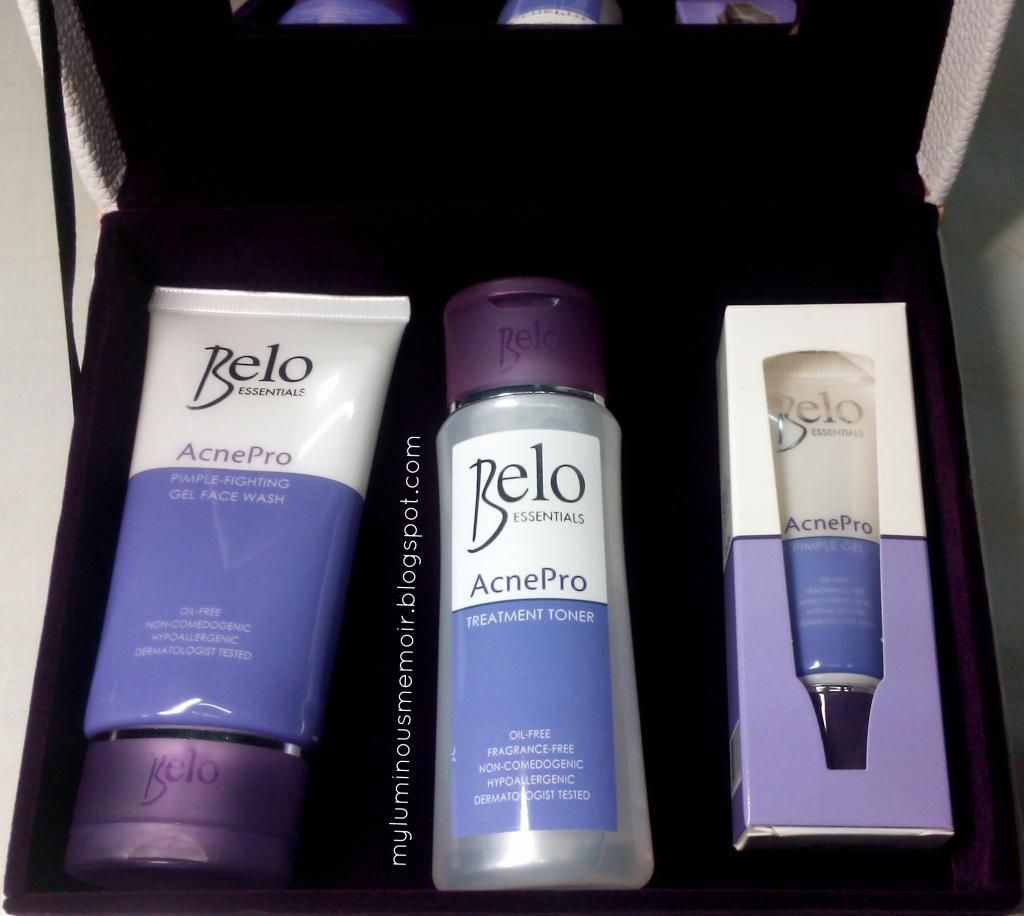 Thank you Team BELO for sending me this BELO ESSENTIALS *AcnePro* KIT. Actually I'm very thrilled because I never thought that I am one of the lucky girls to have this free sample. Again, THANKEEE! Now, I'm gonna show you what's in the WHITE ELEGANT BOX.
The moment when I saw the box I fell in-love because it's not like the ordinary box when you receive a package from any parcel delivery. "It's not a carton, IT'S LEATHER." Yes! You read it right it's leather and the texture inside is VELVETY (Purple) which is very smooooooth.
And It has a MIRROR TOO! Just ignore my face hahaha!
It comes with one handy tube, one tiny tube and one handy container.
1. PIMPLE-FIGHTING GEL FACE WASH
It effectively helps eliminate acne-causing bacteria and remove excess oil leaving skin smoother and pimple-free.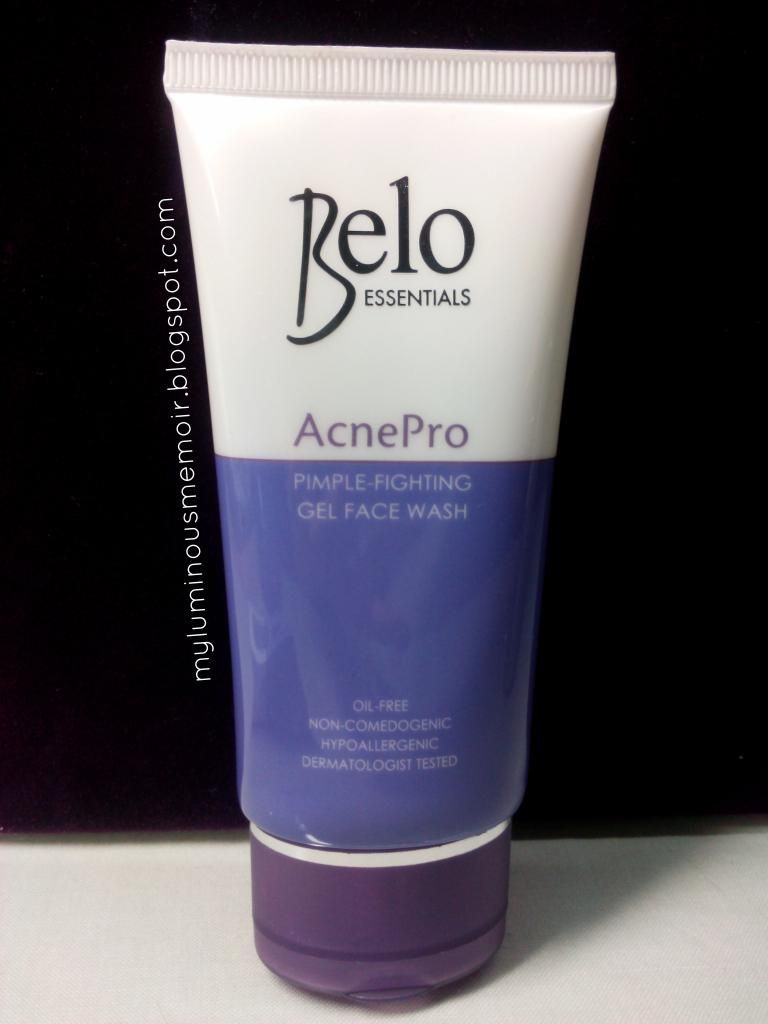 It effectively helps unclog congested pores, dry up pimples and exfoliate dead skin cells leaving skin smoother and pimple-free.
3. PIMPLE GEL
It helps dry up pimples fast, clam inflammation and promote healing and anti-bacterial action leaving skin smoother and pimple-free.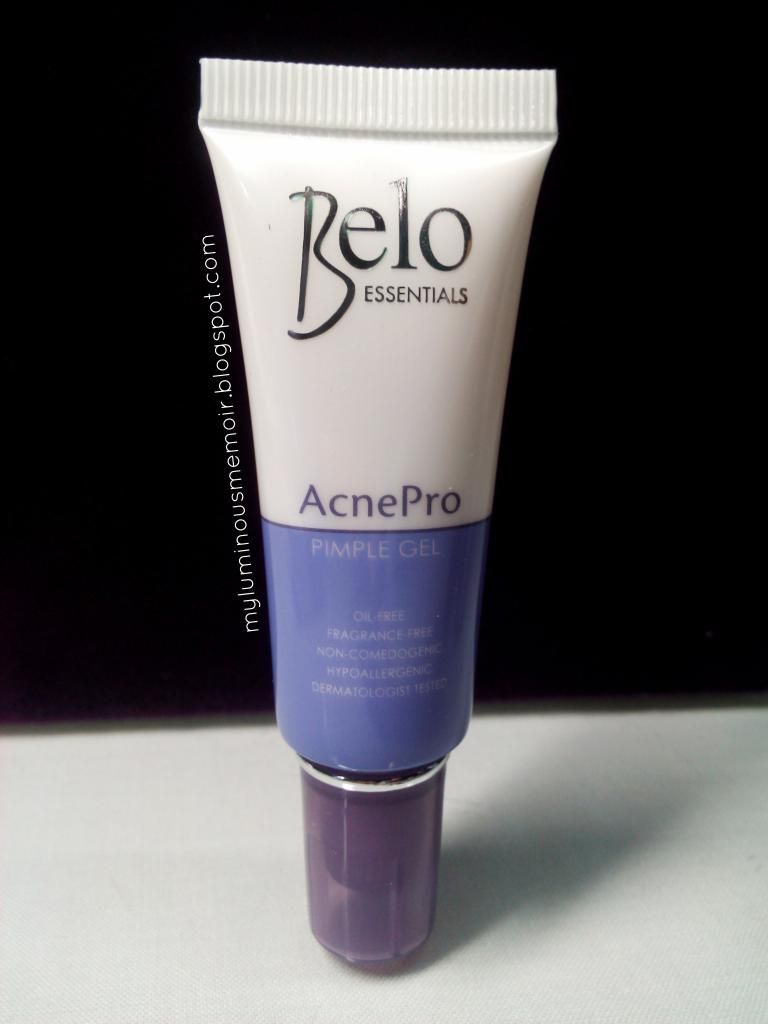 What makes this product very awesome, it's because it has PURIFIED BEE VENOM.
Purified Bee Venom has the following beneficial functions;
• Supports the healing process (Not to be used on broken skin)
• Helps with the elimination & prevention of acne
• Nurtures cell regeneration
• Activates renewal of damaged skin cells
• Helps with treatment & reduction of fine lines & wrinkles
• Helps collagen formation
• Reduces skin aging including photo-aging
*Should not be used by people allergic to bee stings.*
I'm very excited to use this product and give you guys a good review. :)
BELO ACNEPRO REVIEW CLICK
HERE